Another Techpark in Bhutan by 2019
The Ministry of Information and Communications (MoIC) will establish another Techpark by 2019. This is geared towards addressing unemployment in the country through Information and Communications Technology. The plan was highlighted at the 3rd ICT Conference held in the capital on 16 Oct 2017.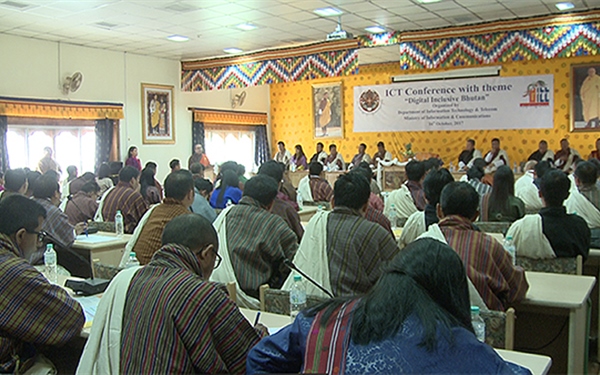 The Information and Communications Minister DN Dhungyel said that the present Techpark, Thimphu Techpark, has not just become a source of employment but revenue as well. Today, the facility employs more than 800 youth and contributes Nu 180 M to the economy annually. Similarly, the second Techpark is expected to employ 400 youth.
The minister also shared other plans towards improving public service delivery through the use of ICT which include providing satellite services to the Bhutan Broadcasting Service, radio stations and disaster communications by June 2018. The ministry is also in the process of making video conferencing possible for a group of 250 simultaneous users.
The conference this time was organised with the theme "Digital Inclusive Bhutan – Looking ahead to the 12th Five Year Plan." It focused on the need to improve on accessibility, adoption and application of ICT in the country.
"We are on the verge of developing the 12th Five Year Plan for the ICT sector, so it's very important that all the ICT officers and associates get together and have our plans ready so that we can first re-access what we have achieved then discuss our future plans on the ICT part," said Director General of Department of Information and Technology, Jigme Thinlye Namgyal.
The ministry also launched its manual for ICT Professionals at the conference. More than a hundred ICT professionals from different agencies attended the day-long event yesterday.
By Tschering Dendup (This article has been edited for the Bhutan Times)