Bhutan is the best place to do business in the Indian sub-continent
According to the 2018 World Bank's ease of doing business report, which compares business regulations for domestic firms in 190 economies, Bhutan was well placed in the 75th position.
In its 2015 report, Bhutan was ranked 70th, its best ranking. This was due to the World Bank's different methodology in assessing economies back then.
Compared to its neighbours, Bhutan is still the considered the best place to do business in the region. India is ranked 100th, Nepal (105), Sri Lanka (111), the Maldives (136), Pakistan (147), Bangladesh (177) and Afghanistan (183).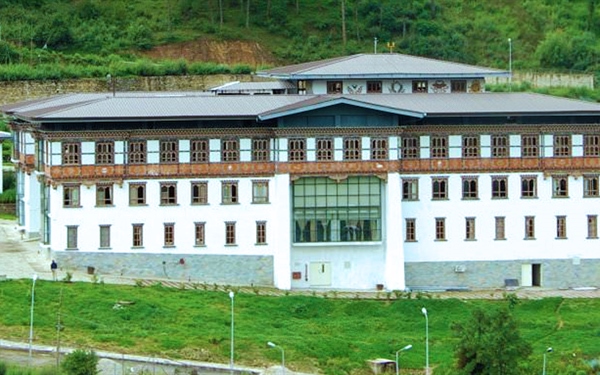 (Source: http://thimphutechpark.com/)
Parameters in which Bhutan has shown great improvement
The World Bank report also stated that Bhutan has shown the most improvement across three or more parameters.
Access to credit in Bhutan, according to the report, improved by the expansion of the scope of information collected and reported by the credit bureau.
Bhutan was also one of the nine economies that took steps to clarify corporate governance, ownership and control structures. For example, it enacted legislation that requires companies to nominate independent board members and set up an audit committee. These changes resulted in improvements in the scores of these nine economies on the extent of ownership and control index.
With regard to judicial reforms, introduction of dedicated benches for commercial cases also helped improve Bhutan's score in this parameter. Simplified preregistration and registration formalities such as: publication, notarisation, inspection and other requirements, were assessed to evaluate this parameter.
It takes a mere 12 days to start a business in Bhutan
This has resulted in Bhutan's ranking jumping to 25 in terms of enforcing contracts. Bhutan ranked 88 in terms of starting business. Eight procedures are involved and it takes only about 12 days to start a business in Bhutan, according to the World Bank. "Bhutan made starting a business easier by reducing the time for obtaining a security clearance certificate, registering at the Office of the Registrar and registering for taxes," the report stated.
Since its inception in 2003, this year marks the 15th year of the World Bank Report on Doing Business. New Zealand took the top spot followed by Singapore and Denmark in the second and third place respectively.
By Tshering Dorji (This article has been edited for the Bhutan Times)