Jab-Chor—A Platform For Young Entrepreneurs In Bhutan To Nurture Their Business Ideas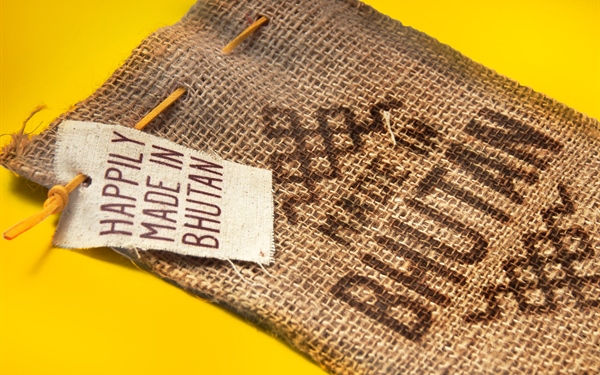 (Source: Behance)
By Phurpa Lhamo | Kuensel
Jab-Chor—a platform for young Bhutanese entrepreneurs to nurture and grow their business ideas through access to financing, was launched on 14 December in Thimphu.
This was also to commemorate 12 years of His Majesty's benevolent reign.
"Jab-Chor was inspired by His Majesty's aspirations for the youth of Bhutan," said the Governor, Dasho Penjore.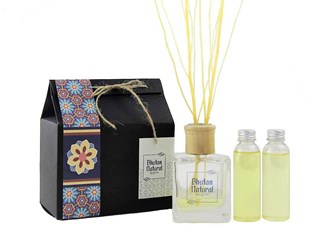 Source: Bhutan Natural
Jab-Chor is an initiative to encourage successful ventures based on trust and confidence. It is a platform supported by legally executed business partnership deeds that are recognised by the laws of Bhutan.
Five business ideas will be chosen for possible equity ownership
The Royal Monetary Authority Governor, Dasho Penjore said that the first series of the Jab-Chor platform will present five carefully screened and groomed business ideas to investors for possible equity ownership.
The business ideas include: sanitary pad production and waste management, among others.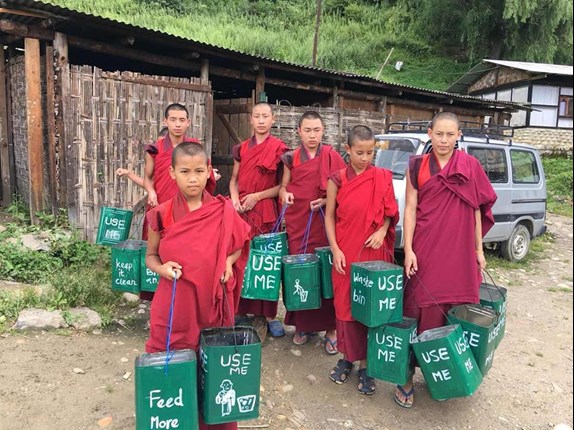 Source: Facebook/DaktshangRabKar
Deputy Governor, Yangchen Tshogyel said that in this pilot project, the five entrepreneurs had undergone training at the Thimphu TechPark Limited (TTPL).
The TTPL will select entrepreneurs or start-ups and prepare them for the pitching meet with potential investors in the future. The pitching session will be held on December 24 in Thimphu.
The TTPL when providing the training will also put them in touch with the stock exchange which will help them with the technical support to prepare them for pitching.
"Jab-Chor is either for those who have already started the business and are in need of financial support for expansion. It is also suitable for someone who has a prototype and wants to go into business," Yangchen Tshogyel said.
Jab-Chor will also complement the Priority Sector Lending (PSL) initiative. Although primary production related projects are eligible for 100 percent loan, backed by insurance under PSL, other projects have a 70 percent loan to 30 percent equity ratio.
Challenges faced by young entrepreneurs
Yangchen Tshogyel said that despite having great business ideas, young entrepreneurs, particularly start-ups were faced with the challenge of acquiring early start-up equity.
While Jab-Chor will support the entrepreneurs by providing equity, it is not mandatory for the entrepreneurs to avail of PSL to be eligible for the Jab-Chor platform.
Various institutions are involved in the initiative. The TTPL will select youth groups with potential ideas requiring equity as 'seed or start-up' fund.
The Bhutan Chamber of Commerce and Industry (BCCI) will also provide a formal channel to coordinate the participation of investors through the registration process.
The company registry division will also facilitate the understanding of contract terms, business rules and mediate entrepreneurs with support from the RMA legal team
Moreover, the Royal Securities Exchange of Bhutan will help entrepreneurs to develop the 'offer document' and carry out an evaluation process to select the start-ups for the business pitching session.
How Jab-Chor can potentially help young entrepreneurs
One of the entrepreneurs, Pema Chozom, said that the pilot initiative will help young entrepreneurs in the future to pitch their ideas and to receive financial support from angel investors.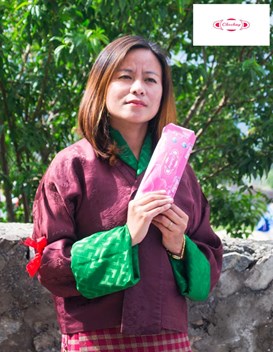 Founder Ms. Pema Chozom, supporting
Menstrual Hygiene Bhutan to raise awareness.
Photo: Facebook/Cheychay sanitary pad
"With the help of the bank, I received 70 percent of the fund, but I still needed to produce 30 percent of the equity. As a young entrepreneur, to have Nu 10,000 is really difficult to scale up the business."
"My business is known as 'Chechay' meaning 'tender and softness' in our language."
Pema Chozom has been working towards the production of sanitary pads to raise awareness, and to reduce the import of napkins. It can also help to create employment opportunities for fellow Bhutanese.
This article first appeared in kuensel and has been edited for the new Bhutan Times.